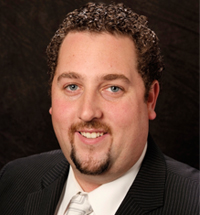 Ted L. Davis C.I.M.
President


Ted Davis, along with his partner Roger Davis founded RFNX Management Inc, in 2009. Based in Guelph Ontario the company specializes in the management of businesses for all levels of government and private industry. RFNX Management was created to provide clients with a professional and streamlined management company who is accountable and can provide the high level of service that is expected to the public.
Ted Davis has an extensive background in business including real estate, retail management and trucking. Ted is the Broker of Record for Avison Young Commercial Real Estate and has been a licenced commercial real estate broker since 2004. During the time since Ted Davis has been in the industry he has become one of the prominent commercial agents in the market. Ted has been involved in the sale or lease of 2.0 MILLION SQUARE FEET of space with the value of these transactions exceeding 90 MILLION DOLLARS.
Prior to real estate, Mr Davis previously comes from the trucking and waste industry where he has 7 years of experience. Within the industry he has worked in numerous positions including mechanics and warehousing through to management and financing. He also has experience in retail customer service including working and managing a number of gas stations in Southern Ontario.
Ted Davis attended Conestoga College in Kitchener for General Business. He is also a member of the Canadian Institute of Management and received the prestigious C.I.M. designation.
Ted Davis has sat on the Board of Directors for the Canadian Institute of Management in the Grand Valley District in which he was the Director of Marketing and Editor of Publications. He has also been given the opportunity to attend a number of business and management educational curriculums throughout North America, ensuring that he has the most up to date and cutting edge processes that he can offer his clients. Mr Davis has also donated his time with speaking engagements for the Certified General Accountants, Grand Valley Human Resources and Canadian Institute of Management along with presentations at the University of Guelph on Development and Environmental Stipulations.