Roger E. Davis CRM
Vice President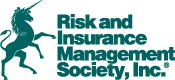 Roger Davis has been actively working in the Risk Management field for over 13 years. Obtaining his formal training in Risk Management from McMaster University, including Risk Assessment, Risk Control Methods and Risk Financing ultimately obtaining the designation of Canadian Risk Manager. Roger is also a member of the Risk and Insurance Managers Society of Canada (RIMS Canada).
Roger's career in the private sector had him developing Risk Management programs (insurance, environmental, health & safety programs, claims management & personal injury management programs) as well as fleet / facility management programs and security programs for some of the larger corporations in Canada. Roger successfully implemented programs that reduced personal injuries to a point that brought companies' injury costs from a surcharge situation in Workplace Compensation Insurance to a yearly rebate in the amount of six digits. Roger also brought insurance and claim's loss costs down to show savings to the companies also in the six digits per year. Roger has developed security programs, including employee ID & facility controlled access programs, for companies with multi-facilities & more than 600 employees. Roger has even developed cross-border security programs to satisfy the US government's C-TPAT program.
Roger continues to practice in the Risk Management field as President of RRM Risk Management Inc. developing, implementing & maintaining effective Risk Management programs for companies both large & small.
Roger started his career running a very successful automotive and fleet repair business gaining valuable business and operational experience early in his career. After selling the business, Roger joined the Ontario provincial government in the highway enforcement division. Rising quickly through the ranks of the Ministry of Transportation, Roger held several positions including one of the designated provincial instructors training most enforcement agencies in Ontario. Roger also worked as a policy officer and advisor in the head office of the Ministry of Transportation and worked directly for the Minister, Al Palladini in Queen's Park. Roger won the prestigious VIP award presented by the Deputy- Minister of Transportation for outstanding performance in the provincial government. This extensive government experience gives Roger the skills to navigate even the most complicated government programs and requirements.
Roger is an active pilot and is Director and Past President of the Brantford Flying Club where his responsibilities included Risk Management for the Brantford Regional Airport.